2017 A FEW OF OUR BEST BITS....
THE BARN OPENING
2017 saw the launch of our fabulous, fun and colourful Barn area. We had a beautiful sunny April day with music Pimm's & cream tea lunch boxes. The Barn is available to hire and since it's launch has hosted weddings, family gatherings and sunny Sunday lunches.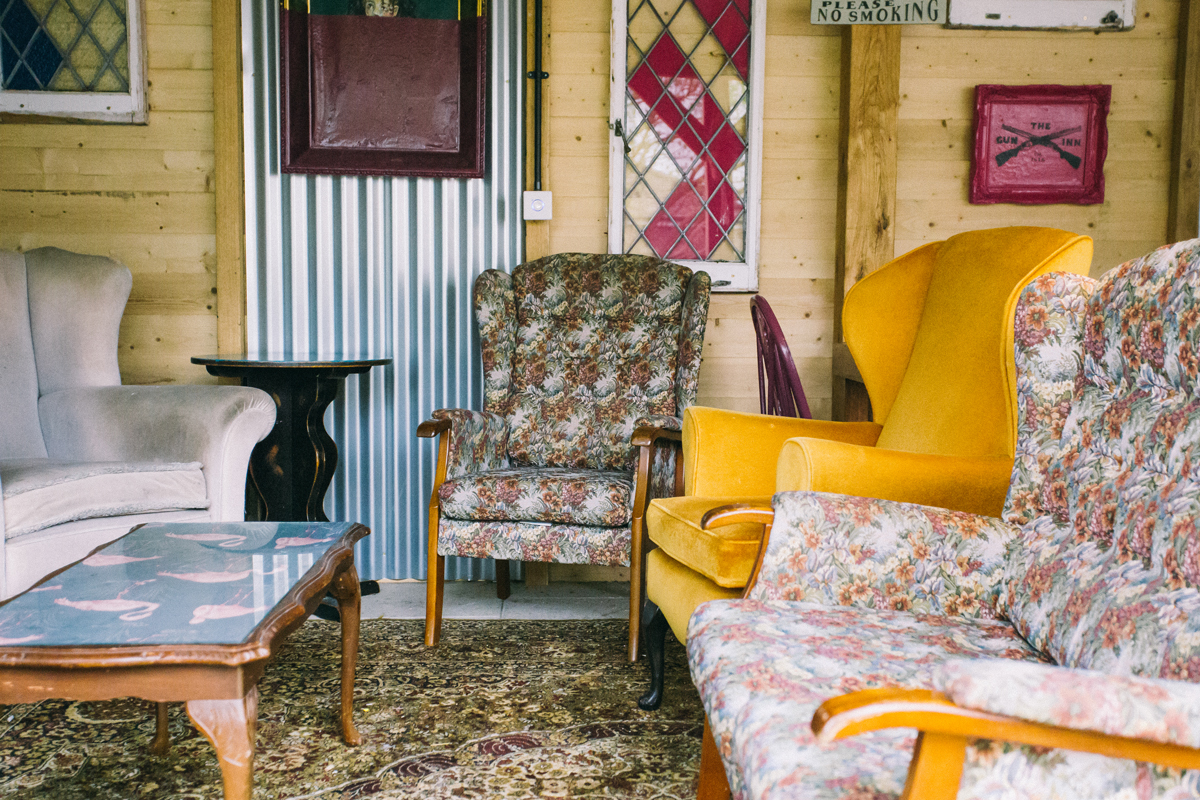 MONTHLY QUIZ NIGHT
Our monthly quiz night has now been running for over a year and in this time we have gathered a steadfast following. Quizzers come not only for quiz master Gareth's witty repartee but to see what the food offering will be! For £5 per person you get quiz entrance and dinner in a box! We haven't repeated the same dish twice.....yet! Card Bingo is also not to be missed, lots of chances to go home with more cash than you came with.
BRUNCH CLUB
Our latest monthly offering is Brunch Club! Whats not to love? This new venture at The Gun is growing in popularity and tables book up fast! For the last Saturday of every month our usual menu is taken over by Brunch deliciousness! Boozy brunch or not? Our Brunch club will grow, we have a few new ideas for 2018 including a bottomless prosecco brunch....watch this space.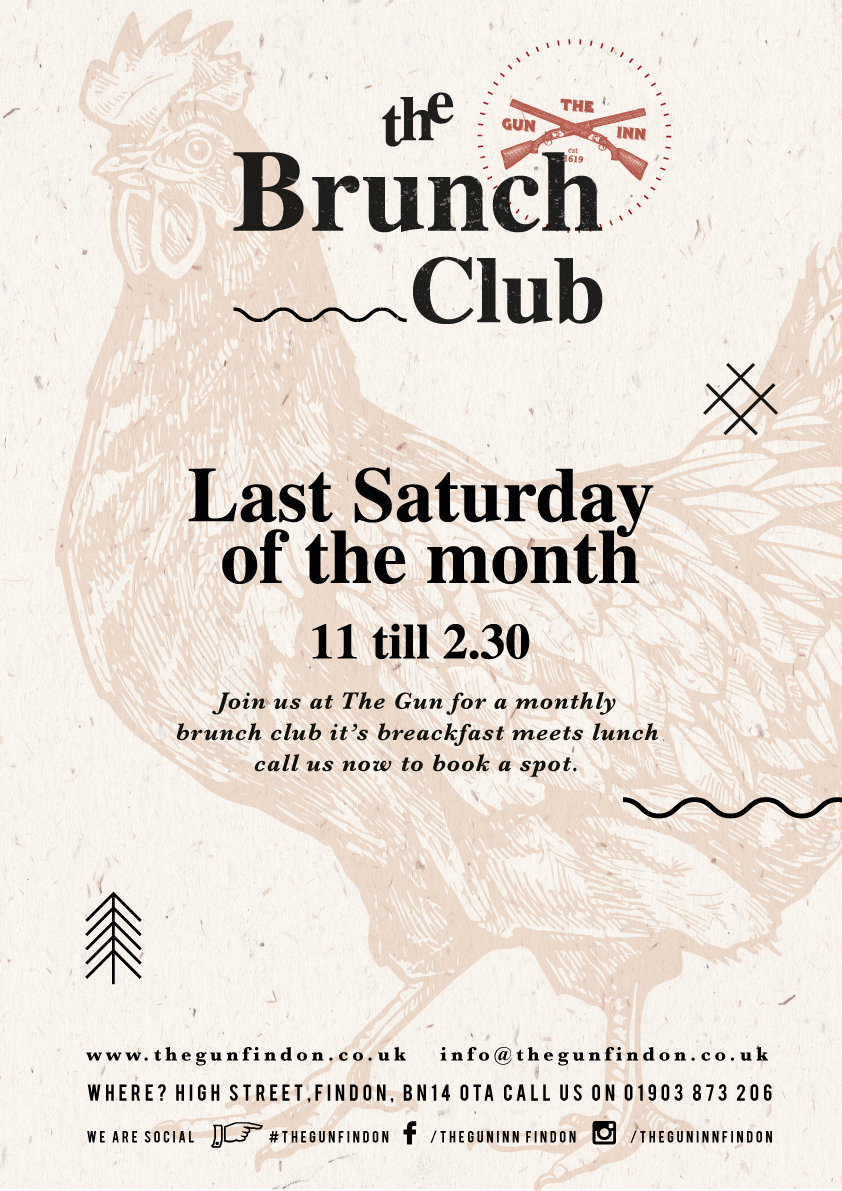 FRENCH NIGHT TAKEOVER
2017 saw our famous French night step down on two occasions! Summer graced us with a staycation to Greece with some tasty authentic Greek dishes and sharing meze. October brought us Mexican night much to everyones delight....I'm hoping for a revisit. We are all looking forward to where we will culinary visit in 2018.
GUNFEST
Our annual music event was a pirate affair this year kicking off with a few sea shanties from the Diablos, Potty the pirate for the children's delights and followed on by the vocal talents of The Purple Shoes, The Baby faced blues buskers and headlined by The Sonics. The sun shone the rum flowed a great time was had by all. We are planning 2018 already theme ideas welcome!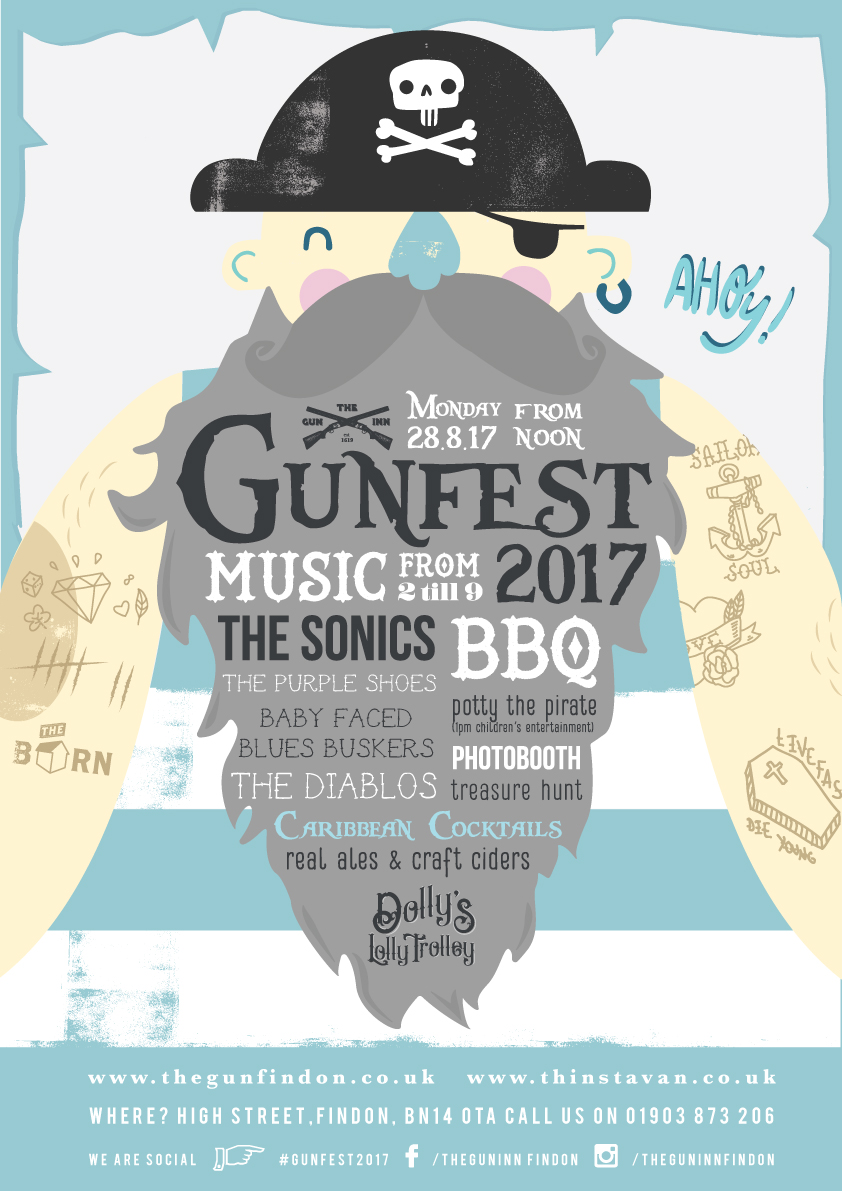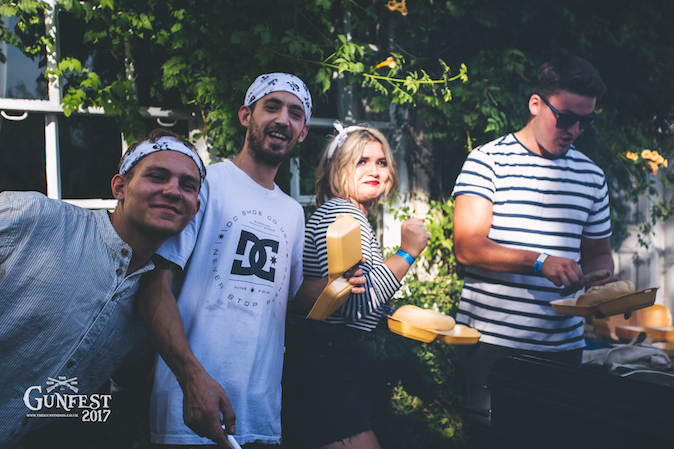 NATIVITY
This was the second year for this festive event. We were so happy Helena and the parish members marched their flock to The Inn to find there was no room so could stay in our Barn! Sheep, donkeys, children and carols. This is becoming our new favourite tradition! mulled wine, mince pies & hot chocolate....make sure you put it in your diary for 2018
Flickr Photo's for the Full Album Click Here!
NYE
Rounding off our busy year we welcomed in 2018 dressing like we were 18 and partying in the same manner. Following on from their Gunfest success we were thrilled to have The Sonics back to help us celebrate a new year. Watch out for the NYE 2017 blog post.
Brunch Club relocated to New years day for its December slot, perfectly timed for a few sore heads.
2018 YOU HAVE A TOUGH ACT TO FOLLOW